News : Top 5 things about Suzuki GSXR-125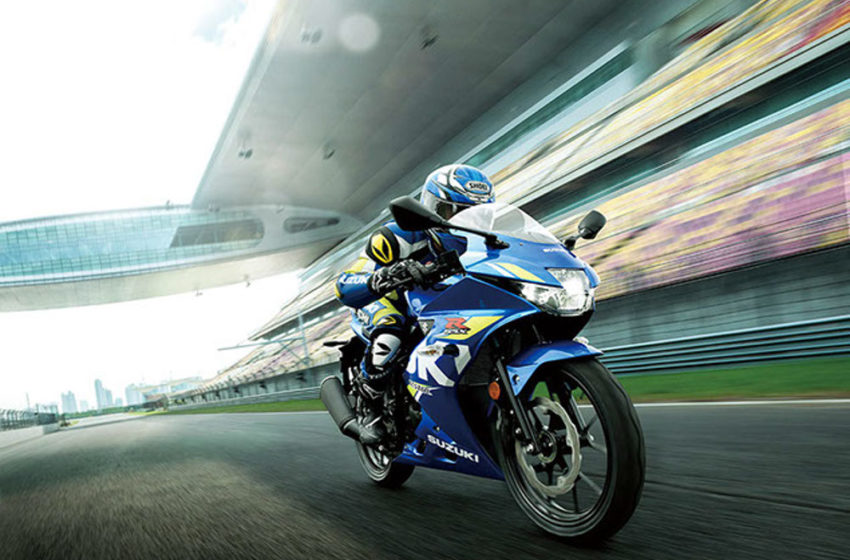 Unveiled in Jan 2018 available in three paint schemes blue, white and black lets take a look at it what are top 5 points of this bike.
Looks
The speedo meter is made of high quality material with full liquid crystal display with functions of time, gear notification, twin trip and average fuel consumption. On the right side of the display, an RPM indicator can also be set to an arbitrary number of revolutions.
The frame is a steel diamond type that makes the weight of the package light. The wheelbase and the overall height are about 90% of the numbers of flagship GSX-R1000R ABS, and while it looks powerful, it is actually compact.Comes in three paint schemes blue, white, black.
It also gets LED Headlight with slight square shape. The light is bright and compact.The license plate at the rear is again light and vibration free.
Engine 
GSXR-125 comes with short-stroke, water-cooled single-cylinder DOHC 4-valve engine. Fuel injection is a dual spray four-hole sprayer using six sensors. It's a six-speed transmission.
Lot of efforts that Suzuki engineers had put into making this engine not only smooth but more performance oriented with race specs and that is the reason why they have experimented with different bores and stroke figures.
It also gets large radiator that helps the engine heat at the favorable temperature that is required
Brakes
Front brake is a combination of petal type disc with one-sided push 2-pot caliper. Front fork is upright type. Combine the link type rear mono shock with the steel swing arm. The front and rear wheels are 10-spoke aluminum cast type.
Riders Position
Exhausts
Exhausts are twin exhausts combined in one that has catalytic converter and helps obey the Euro4 norms.