News : Will Honda's CBX 1000 with six cylinder come into production?
How eager will be everyone to see a litre class, six cylinder model from Honda. I believe everyone. Commercial models and idea models are generally mystery plans, however CBX-like models are not mystery structures.
As I referenced in the book and it was anything but a mystery plan, I suspected that the CBX-like model of structure enlistment is a sort that is attractive and was petitioned for patent application.
This patented was filed by Honda in September 2017.
I was thinking about whether the new CBX could just have the likelihood of a structure or idea, however Honda has connected for a patent for a six-cylinder motor, and it looks great thinking about that both the substance and the market are in view. .
For now, there is additionally the likelihood of examples because of the application, yet all things considered you won't consider the plan, etc. Below are patent details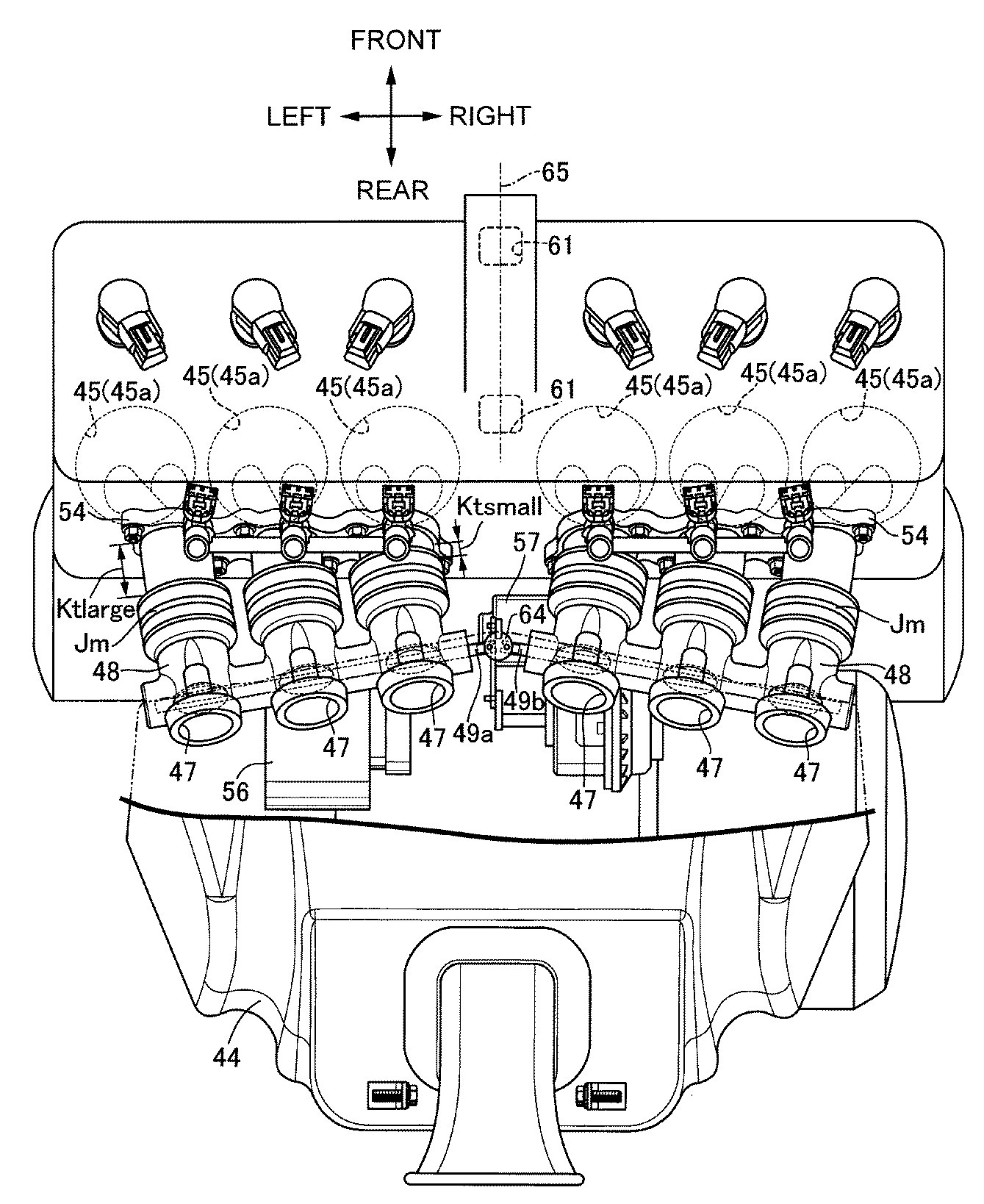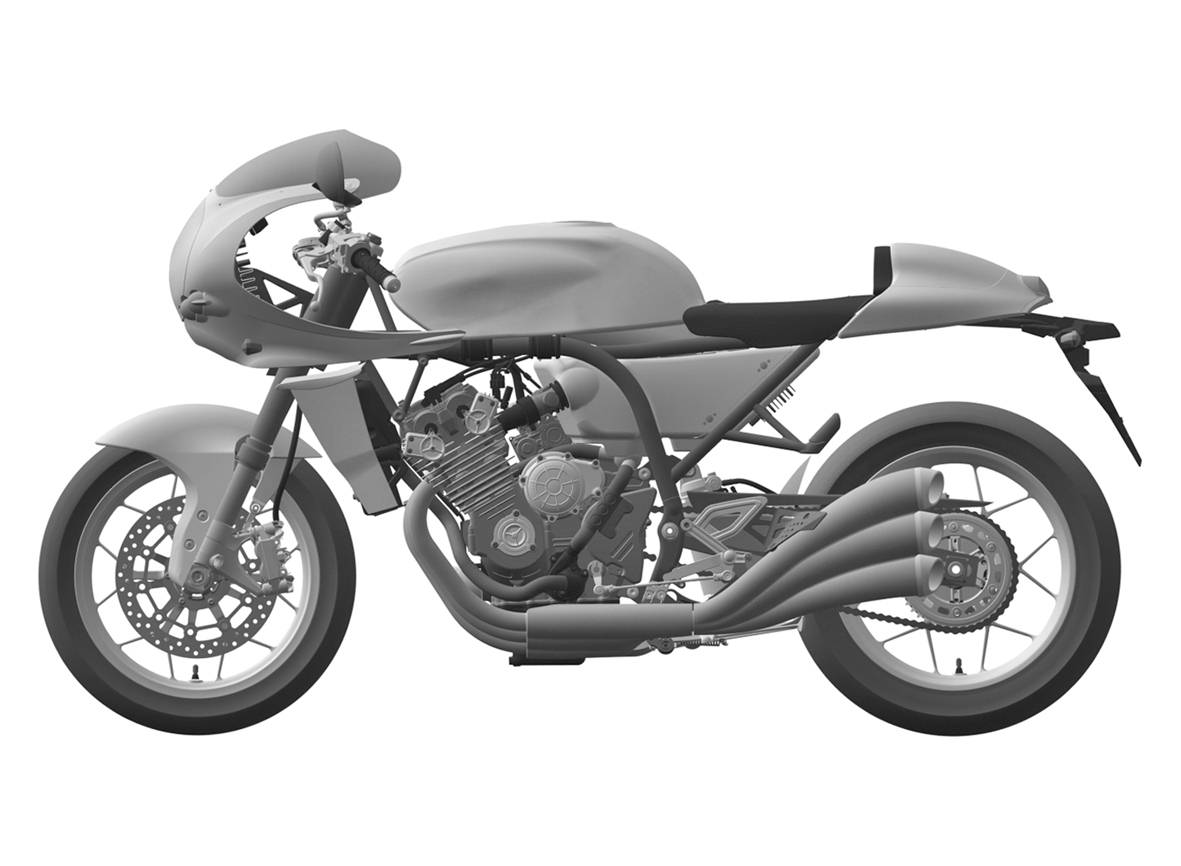 "The present invention provides an internal combustion engine unit capable of effectively using the space between adjacent intake passages even if the distance between adjacent cylinders is increased, thereby preventing the air cleaner from becoming large."
As shown below figure, the cylinder block 36 divides the cylinders 45 arranged side by side in the vehicle width direction. Here, six cylinders 45 are arranged. That is, a six-cylinder internal combustion engine is configured. "
It is an in-line 6-cylinder engine.
What is type of patent?
"An object of the present invention is to provide an internal combustion engine unit capable of suppressing an increase in size of an air cleaner by effectively utilizing the space between adjacent intake passages even if the distance between adjacent cylinders increases."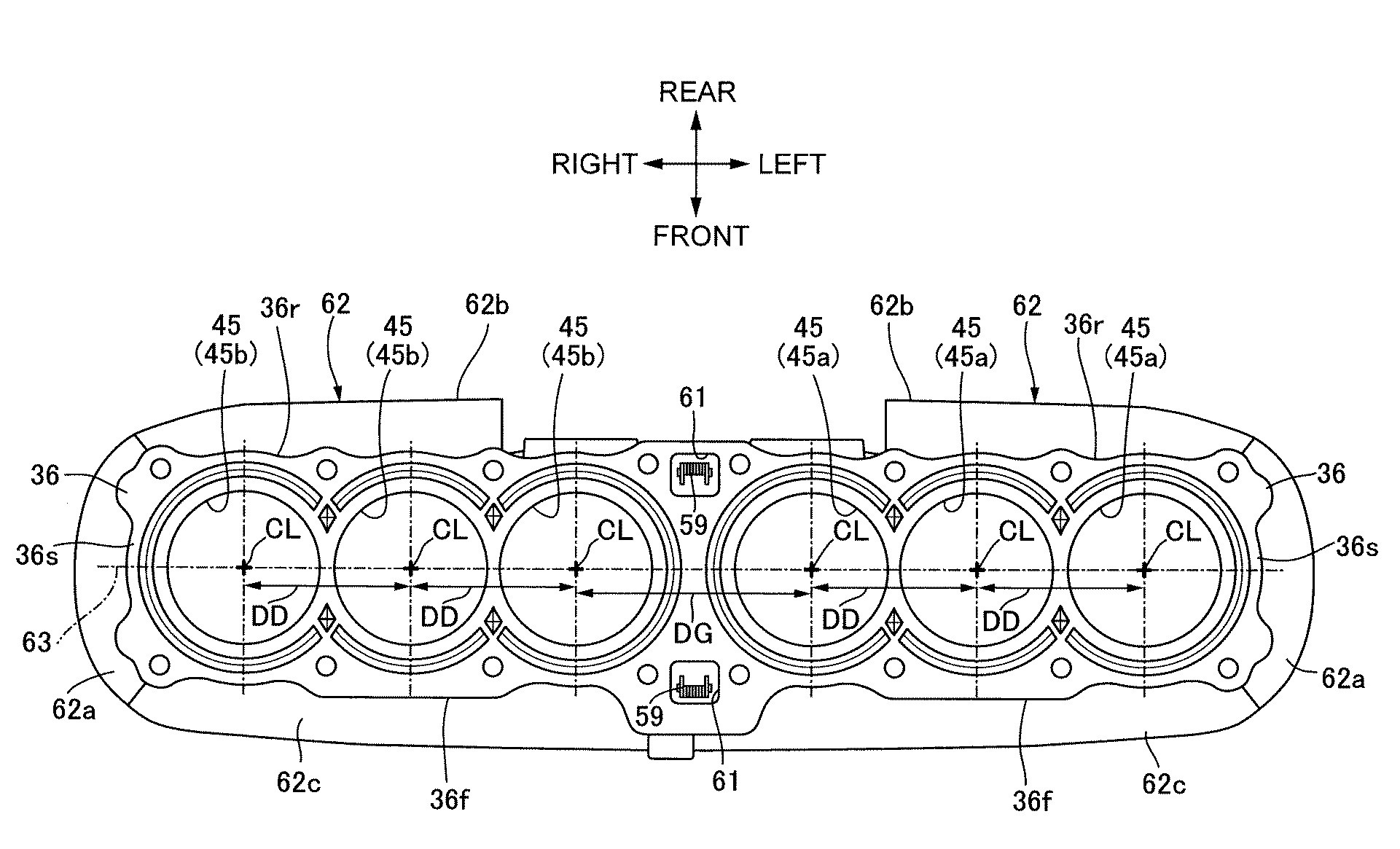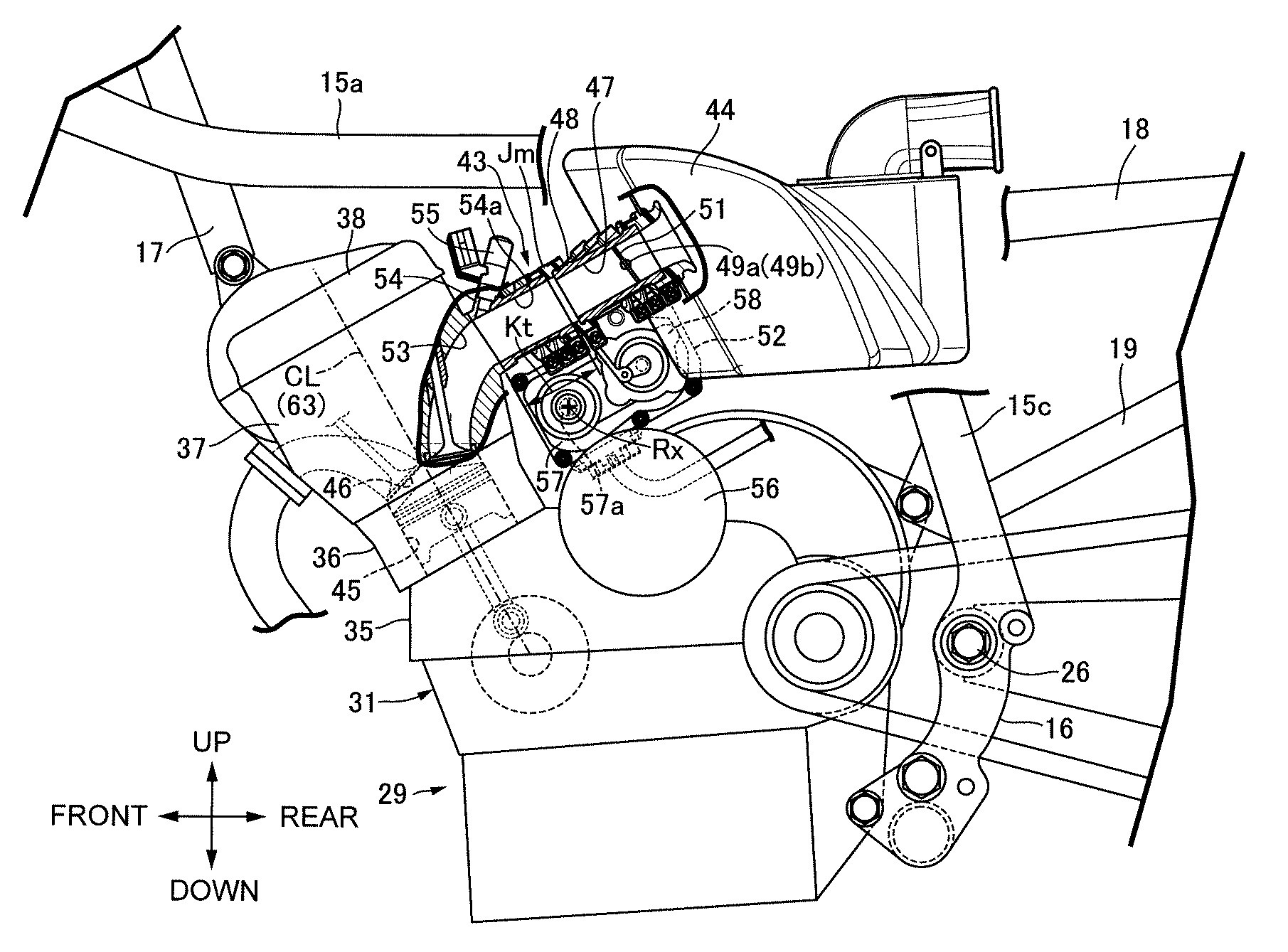 ---
Source : USPTO