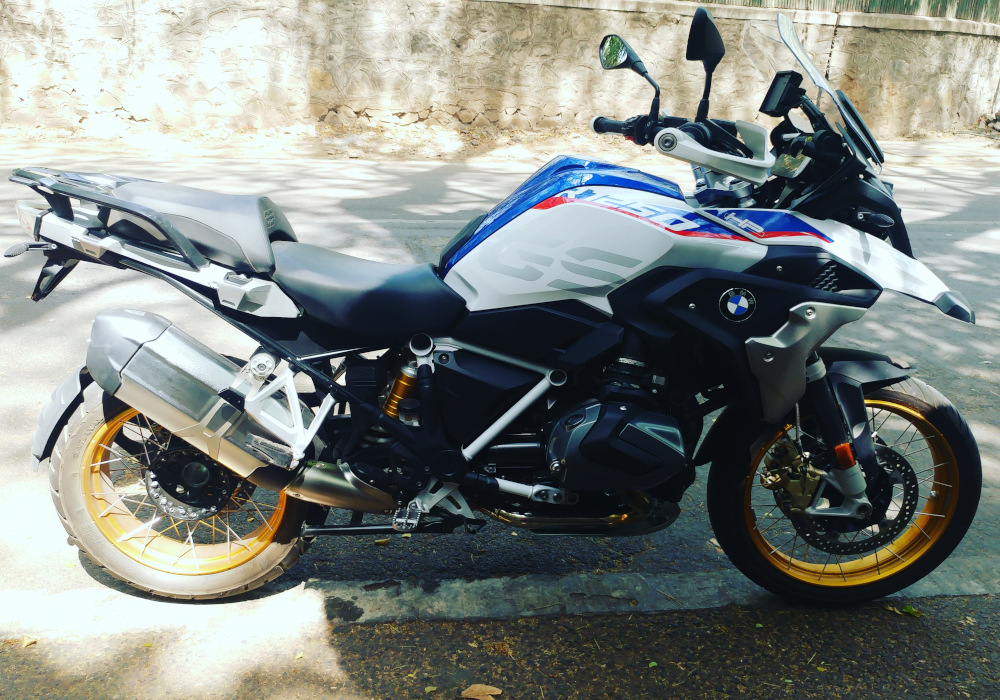 Summers are brutal in India especially temperatures soaring from 40 and goes beyond 50 degrees making normal life little difficult.
However arrival of cyclone " Fani " in the eastern states of India meant cold tropical winds blowing from east to wet giving little respite to aggressive summer.
The environment purely supported Don Henley's hit track – The Boys of Summer
Nobody on the road
Nobody on the beach
I feel it in the air
The summer's out of reach
Empty lake, empty streets
The sun goes down alone
That also meant i get to flex my hands on higher and lower displacement BMW tourer's, higher being 1250 GS.The folks from BMW Motorrad , Pune were more than happy to give me a test ride.
Capability to take on any rough weather this boy has cool standing aura that makes it presence felt.
While you don't have to be Hercules to pull from its stand but its bit heavy with 249 kgs ( this version gets 5 kgs additional), now that being said it has 20 liter tank and the Adventure version gets 30 liter fuel tank and you must remember it falls under touring category meant for long hauls and compared to its immediate rival Triump Tiger 1200 it is 10 kgs lighter.
Engine
The new 1250 GS from BMW is a bundle of innovation with pure adventure breed that gets a new boxer engine and can be experienced directly making it a multidisciplinary role model that include sheer delight while riding due to high torque and it does presents high quality performance (143 Nm, 136 hp, 1254 ccm), at the same time an enhanced productivity.
Is there anything more that you need?Not only this BMW went beyond its traditional DNA to bring in variable cam shift technology.
How variable cam shift technology works?
This is achieved with variable cam shift technology. It also depends upon what riding mode you choose, the cam switches back and forth between partial and full loads. The role of partial cam is to provide smooth torque at low consumption levels while full cam is responsible to provide a near to perfect performance and they go hand in hand.
It is also supported by opening width of 52mm of "two injection valves" and comes with new digital control and electronic fuel injector.The entire lubrication system is also upgraded and provides the oil supply as per riding conditions.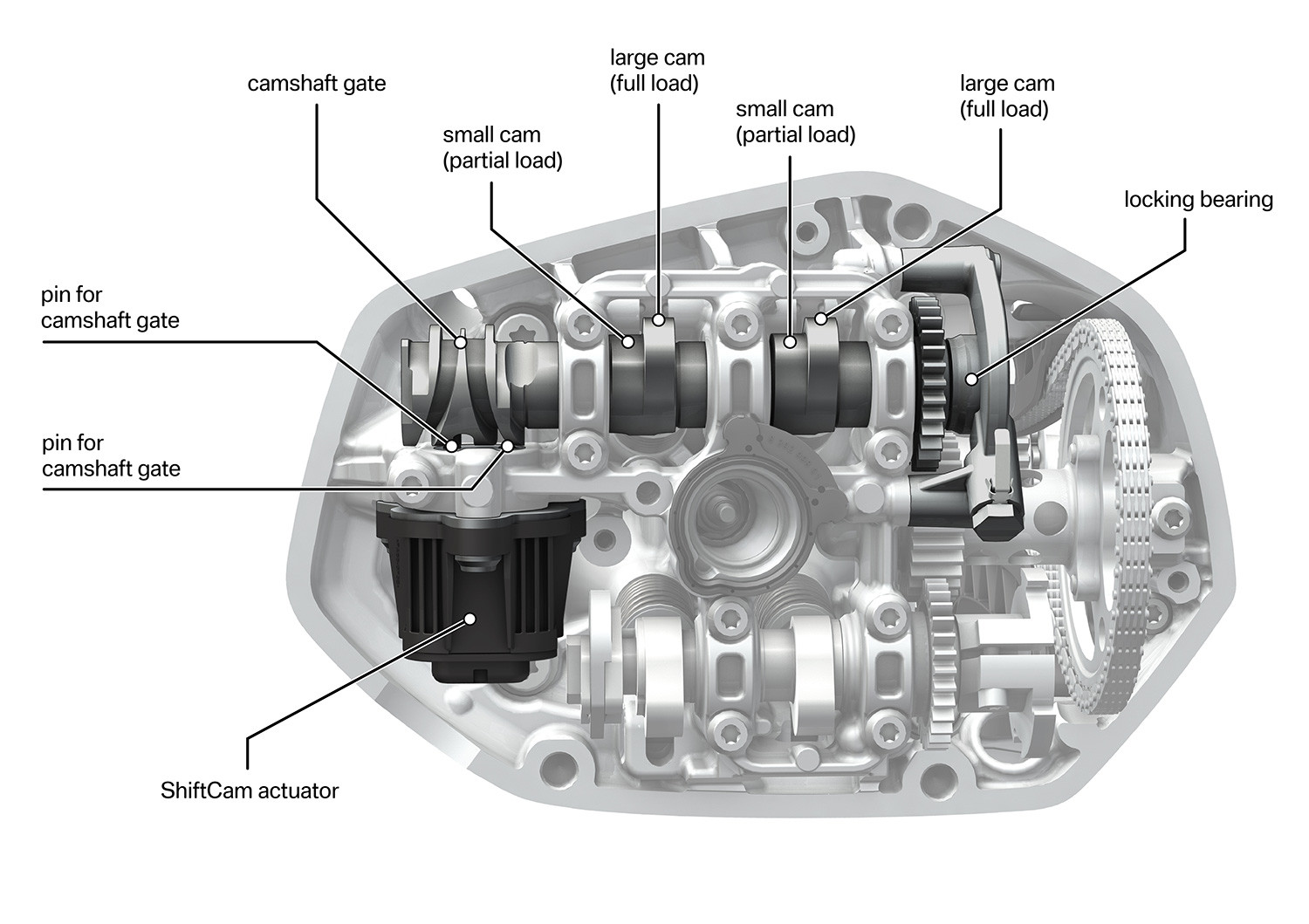 Aesthetics/Features
On this two section frame, front – and bolted on rear frame stands the entire structure of 1250 GS. The full LED headlights comes as standard with the bike the illumination gets wider with both low and high beam. Interestingly the white part of the light makes the vision more clear.
HSC ( Hill Start Control ) comes as standard that helps rider on the slopes to ride safely.The rear brake could be easily applied with the help of handbrake lever.
Another good feature this bike gets is Dynamic Brake Control allows rider to control the unwanted fuel in the extreme conditions giving extra boost to its braking responsibility.
The 6.5 inch dash allowed me to look at precious information while riding
RPM and Speed
Navigation
Telephony and
Media
Dash has capability to allow the rider to see the information in sunlight.The information was very clear as i took out in afternoon sun.
I took the bike in road mode( it has 2 modes rain and road) that had smooth power delivery in traffic with illustrious 6 speed gear box. Available in Metallic Black Storm, Metallic Cosmic Blue, Style HP and Exclusive paint schemes.With each paint scheme having identity of its own.
Exhausts
1250 GS has option of Akrapovic exhaust apart from the standard. The standard exhaust has more treble note in it, when pushed the throttle it gets some amount of bass.I took a video of standard exhaust .Akra exhausts note is similar to that of sports bike but is not aggressive and tend to be on milder side.
Experience
This bike gave me one of the finest experiences of life and also showcased how far the technology had traveled from its initial days and this is also one of the finest adventure livery that BMW has presented.
If you are looking for a grand adventure touring machine than I must say , this will not only adorn your journey but stand with you like a rock.
1250 GS Starts with a price tag of INR 16,85,000 ex-showroom in India and in USA it starts from $17,695.In UK the price tag starts from £ 13,415.
---
Source : Cam Shaft Pictures and Video by BMW