Triumph Motorcycles India has unveiled the Rocket 3 GT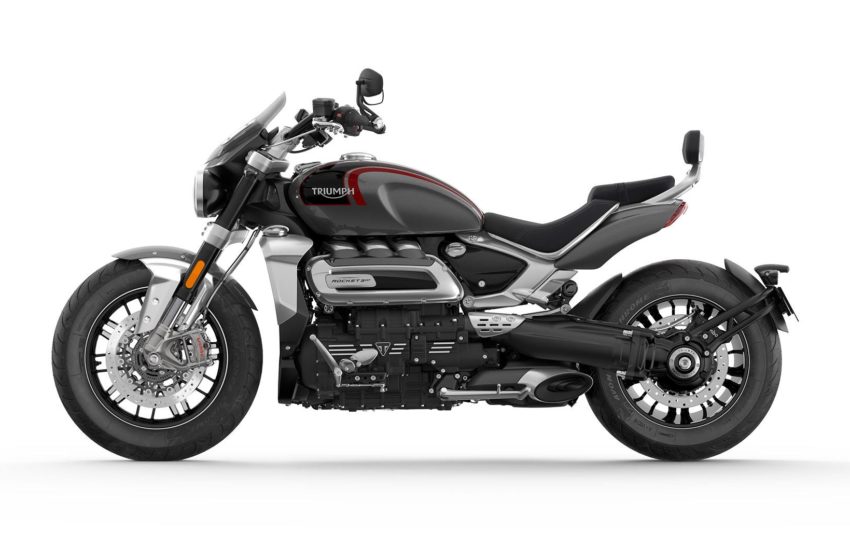 Triumph brings all-new cruiser weapons Rocket 3 R and Rocket 3GT R denoted by Roadster and GT is Cruiser.
Triumph now has launched the Rocket 3 GT in India. However, we have compared both the models.
What do they get?
3R and GT there are two models
3R comes with sportier 

handlebar when compared

 to 3GT as it has cruiser handlebar.

GT gets more space in terms of the seat; seat height is now 29.5 inches, pillion pegs can be adjusted, support in terms of the backrest to the pillion and taller flyscreen are present.

Paint schemes for both the versions are 

Phantom

Black while Rocket 3 gets additional paint schemes like Korosi Red and the Rocket 3 GT having a two-tone Silver Ice & Storm Grey option that includes a Korosi Red pinstripe decal. 
Engine 
Both the versions get a new 2458CC DOHC inline-three engine.

Roughly 11% boost in power

 compared

 to previous Rocket 3 that's an insane power given to cruiser.
Lightweight
With enormous power, it also becomes lighter by 40 kgs as it gets redesigned and involves balancer shafts, a newly build crankcase 

accompanied with dry-sump

 lubrication with the all-new six-gear transmission.
Chassis
The rake comes extended to 28 degrees.
Electronics and Goodies
It comes with standard cruise control 

and four riding

 modes out of which one is programmable and rests changes the throttle response.

Customizable TFT display.

Under-seat USB charging point

For any upgrade Go Pro Control System, Google-powered navigation, Bluetooth smartphone integration, as well as MyTriumph app for iOS and Android. Clutchless shifting is available, as is a tyre pressure monitoring system.
Structure
Head and cam cover, 

brushed exhaust heat

 shields and end caps.

Both the version gets a sculpted tank and aluminium Monza style cap.

Brushed aluminium air-box cover, 

brushed aluminium

 Monza-style coolant and oil caps.

Machined fins on the crankcases.

It also gets many touring accessories.
The Rocket 3 GT will go head-on with Ducati Diavel 1260 and here is the comparison. Rocket 3 R retails at Rs 18 lakh, and the GT version will retail at Rs 18.40 lakh.
Source: Triumph Motorcycles India
Read More
Rocket Sprocket unveils new custom on track
Honda brazil unveils 2020 CBR650R and CB650R
2021 Honda 400X
Triumph takes jibe on BMW