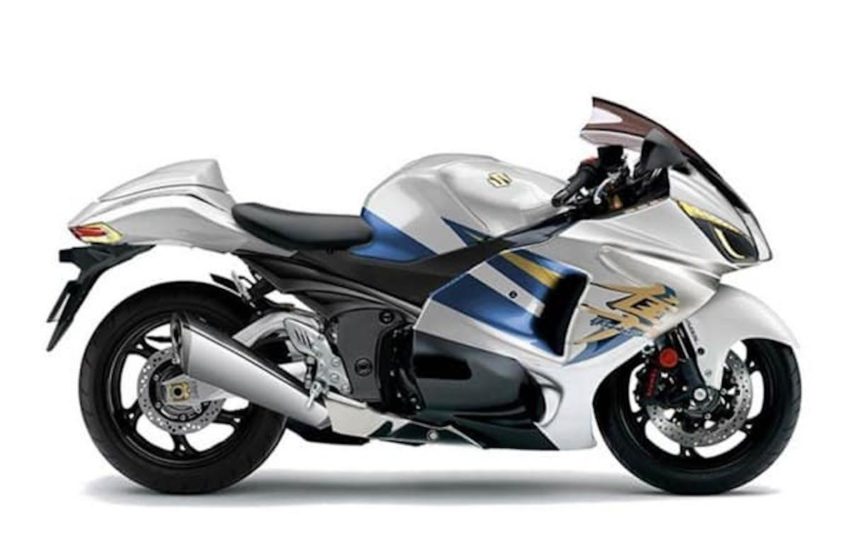 Will Falcon 1400 replace the current Suzuki Hayabusa?
As we look at how Suzuki Falcon started making news. The name Falcon made the headline during Jan 2019.
Suzuki Falon Rendering –  Credits Young Machine
Well, it's obvious we were unsure about many things and we had many questions.
Is Suzuki trying to build a new platform?

Is it going to replace any other bike?
We were trying to get in Suzuki's head.
Few days went and again we come to know Suzuki may well want to find out a worthy replacement of Hayabusa.
However, we were not sure if Falcon was the replacement of Busa. And here is what we did.
We started asking questions, and we started scrambling our past logs.
But Why?
Although few of us may not agree, Busa's charm is getting older.
And even though the 2020 Busa has a 1340cc engine that is capable enough to make 197 bhp, it has a EURO 4 engine. Now that did mean the Euro 4 to Euro 5 transition was on its way.
While there could be more. It is one reason Suzuki opts to discontinue the Hayabusa.
The Log
April 2019
In the third week of April 2019. Suzuki makes a plan to bring the Hayabusa under the name of Falcon. 
The expected model is Euro 5 and may cross the 200 hp benchmark, making it powerful in its own category.
The Plan
Well, to continue with its plan we were told by our acquaintance about the alternative model. Which will be more energetic and come with four chambers align to 1400 cc?
What more it will come with a variable valve timing. Astounding right.
August 2019
Suzuki Patent
Back to the log. We are in August 2019 and we receive more news. It's about the patents.
The recent patent suggests 2020 Suzuki Hayabusa may arrive in a new avatar that features enormous engine and options for multiple gearboxes.
Suzuki launched 2020 Hayabusa believed to be the last in the production line.
December 2019
Another patent 
December made a great impact as we receive more information on the patents of 2021 Hayabusa that we are sure is "Falcon ".
These patents are related to Oil Pan and Cannister. That absorbs pollution agents.
May

2020
Now we are being told by our source about the name that may well get the numeric " 1400 ".
Sounds interesting, however. We are unsure what Suzuki plans to call it, Falcon 1400 or something else? 
Another interesting part that we came to know is the upcoming model may arrive from the orthodox evolution and Suzuki may plan to separate from the mega sports and tourers.
It is certain that the announcement will be made in 2020.
Are you ready?
---
Read More
2020 Royal Enfield Himalayan BS6
Krax Moto's Golden Gun
Indian's Euro 5 patent for variable valve control
Kawasaki starts the production of ZX-25R in Indonesia
2020 Yamaha YZF-R1 teaser
Suzuki teases BS6 V Strom 650 XT in India
Production delays for Honda's upcoming CBR250RR