Electric Ducati 000 concept by Emre K Sagiroglu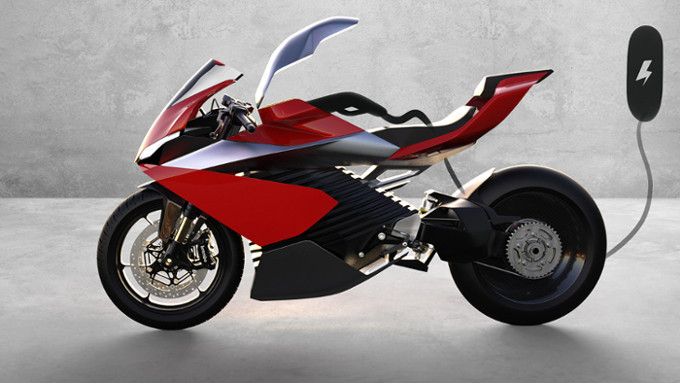 Technavio, the leading market analyst, predicts the rise in the electric motorcycle market trend.
Global high-performance electric motorcycle market has the potential to grow by 28,123 units during 2020-2024.
Good part is that this doesn't stop designers to sketch their concepts. Be it a car or a motorcycle.We have once such a concept that talks about electric Ducati. Sounds exciting. Right? Well, let's see.
Electric is the natural evolution of the motorcycle industry at this point and as a fan of the brand. Emre wanted to imagine how an electric Ducati superbike would look like.
It's not an electric v4 really; there are no cylinders so that V wouldn't make sense.
The Concept Ducati 000
Ducati superbikes had displacement references in their names for the longest time, like 888, 916, 999, 129, and more. Only the most recent v4 hasn't such reference, which is a shame. I wanted to bring numbers back as a tradition.
And 000 represents 2 things, the displacement as always, which is inexistent in this case since it's electric. New beginning, plain ole zero, but three times like the 999, a nod to Pierre Terblanche's design.
It's merely the cutting edge Ducati reimagined for the new generation of powertrains.

About Emre
Based in Italy, Emre K. Sagiroglu is from Turkey, and he works as a motorcycle designer in Italy. Emre previously worked in Honda R&D Europe and Rizoma, currently in Q-id as a consultant.
LivingWithGravity's Take
Concept looks sharp and versatile, with a battery pack neatly placed where it should be, and most importantly, the battery goes with the design of the entire concept.
Not only we can see multiple paint schemes in the concept like a combination of
Silver, Red, and Black

Silver, Yellow and Black, and

Silver and Black, but we also see the design is compact.
Also, the design looks lightweight.
Hope Ducati is listening!
---
You can find Emre Sagiroglu here
See Also 
Changes in Ducati Holding Board
Honda sells 60,00 units of BS-VI Activa
Top 5 facts about the BMW's E-Power Roadster
How Bimota Tesi H2 is build?
How motorcycles are connected with everything and everytime?