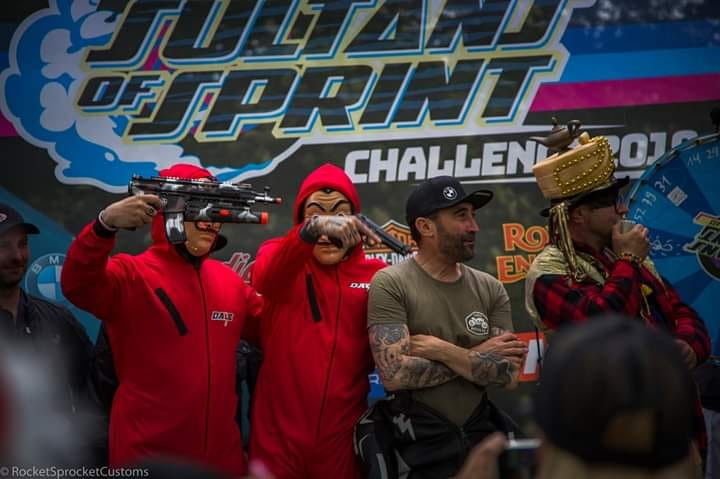 Event : ReUnion 2019 – Sultans of Sprint
The Reunion is the main outdoor cafe racer, lifestyle & classic bike event in Italy taking place on the legendary and beautiful Autodromo Nazionale Monza racetrack. Sultans of Sprint is one of the highlight of this event end at the italian temple of speed !
The Sultans of Sprint is a get-together of bikers all around Europe with the sole aim of show casing their capabilities with their custom sprint bikes that are powered by 4 stroke air cooled cylinders.
Normally, we would expect that since it is a biking event, con-testers (Sultans of Sprint) will be ranked according their speed, performance and power, but there is more to that.
This is one the most fervor motorcycle event that once in a lifetime you should attend whether you are motorcycle enthusiast or not.
---
Pic Credits : Andreas Neuhold is owner of Rocket Sprocket Customs based in Switzerland and is pioneer in building first class custom motorcycles. All rights reserved.
Note :  Due to legal reservations it is illegal to copy, change or modify any of the pictures.