News : ARC Vehicle starts crowdfunding
The intelligent electric cafe racer styled motorcycle by ARC Vehicle Ltd called as " ARC Vector" was unveiled in EICMA.
Vector interacts with its rider making it first intelligent motorcycle in its category.ARC Vehicle has started with crowdfunding campaign.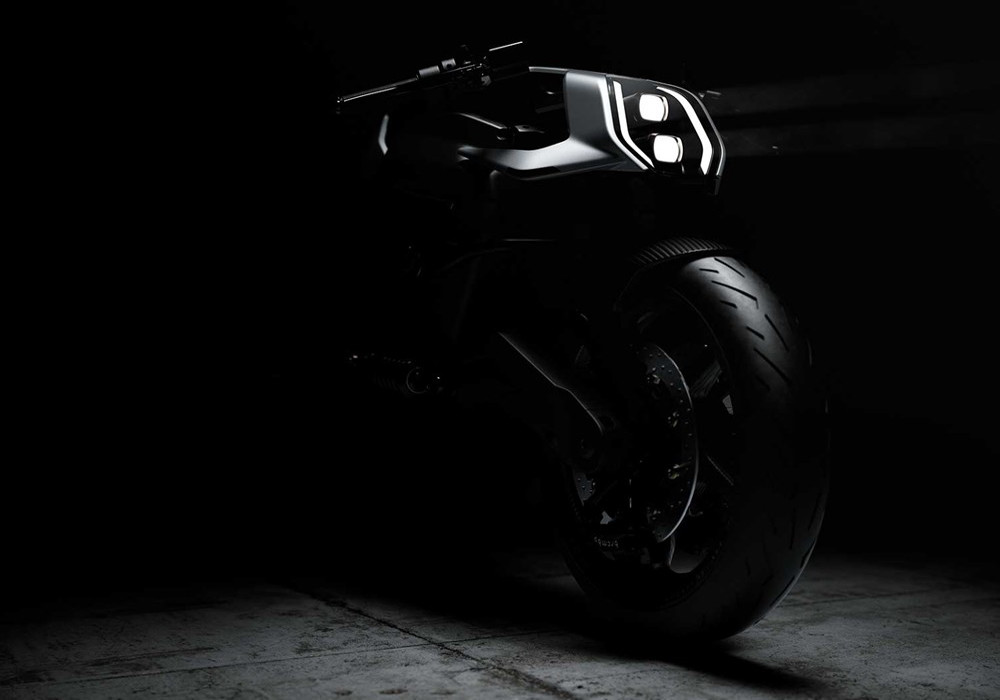 Arc Vector is the embodiment of Mark Truman's mission to change the way we think about motorbikes and build a thrilling, sustainable and safe technological marvel for a new world order. This goes beyond engineering. It's a revolutionary new attitude.
Mark is the largest shareholder in Arc. A committed environmentalist, the designer and engineer won the Society of Automotive Engineers International Young Engineer of the Year Award in 2005 for his experimental work on motorcycle chassis and swing arm flex and design parameters.
He has worked in motorsport as a data acquisition engineer, and has 35 years of motorcycling experience. He's worked for Saab, Ford and Aston Martin, and headed Jaguar Land Rover's White Space radical innovations incubator before establishing Arc.
The Arc Vector is the most advanced electric motorcycle on the planet, providing a sensory and emotional experience never before applied to such a vehicle thanks to its digitally enhanced and connected helmet – Zenith – and sci-fi-inspired haptic ride-wear – Origin – enabled by Human Machine Interface technology.
In short, Vector is the greenest, safest and most fulfilling bike ever created. The rider sits astride a hand-made motorcycle with lightweight carbon-composite structure and ingeniously elegant battery-module monocoque, which is as clean and efficient as it is beautiful to behold.
Its styling brings to mind the classic spirit of a British café racer, a symbol of freedom and high-fashion that stands for peerless handling and debonair attitude.
It is also jaw-dropping modern, taking not only the very latest technological innovations and employing many for the first time on a motorbike, but sculpting the machine from a futuristic yet classically inspired vision.
Its featherweight solves one of the headaches normally attributed to brick battery EVs, and it has MotoGP levels of stiffness so that there's zero compromise on the riding experience. Vector utilizes carbon swingarms front and rear, custom-made Ohlins dampers for telepathic handling and feedback, and meaty Brembo brakes on anorexic BST wheels.
The entire package tips the scales at 220kg, which is almost 60kg lighter than comparable machines. Vector has the best power-to-weight ratio of any electric motorcycle of its class by a considerable margin.

In raw pace, Vector rivals fossil-fuelled superbikes, sprinting from standstill to 60mph in 3.1 seconds and carrying on to 120mph. Constant torque provides phenomenal throttle control and, if desired, front wheel lifting fireworks. Complete charging takes just 45 minutes with a fast charger. The combination of range, performance and practicality sets a new bar.
In total, only 399 copies of the Vector are to be built. The base price is equivalent to around 103,000 euros and includes the clothing.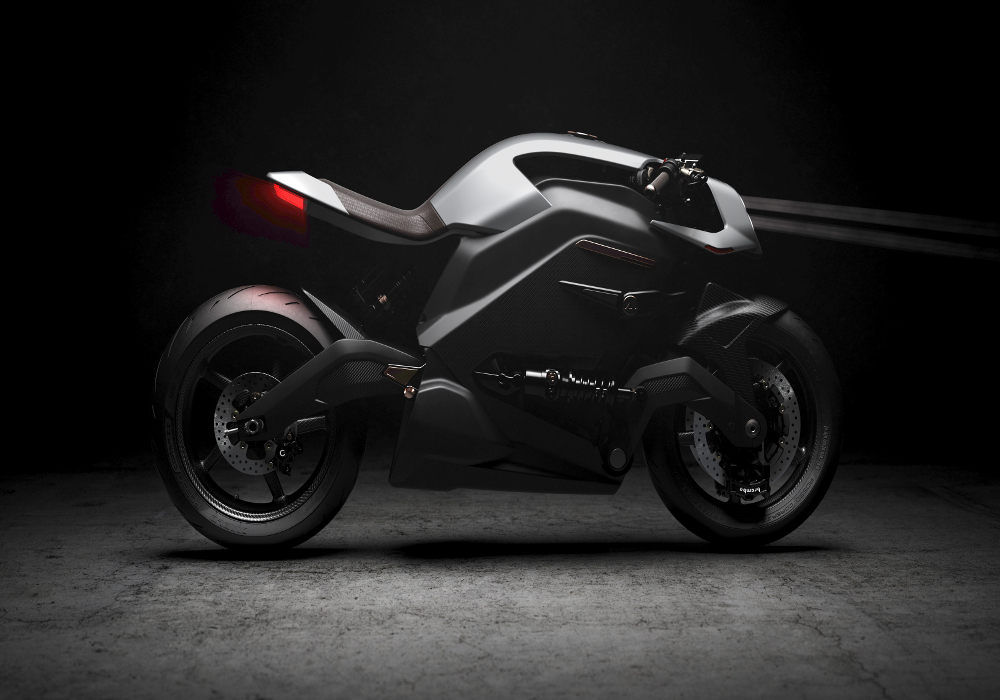 ---
---
Source : Arc Vehicle