1965 Ducati 125CC Four-Cylinder Grand Prix Racing Livery to go under the hammer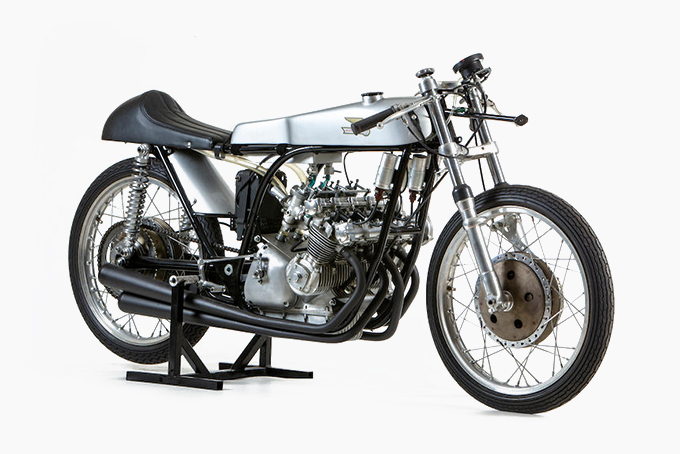 Have you ever thought of vintage 125cc stacked with four-cylinder Grand Prix livery?
The question here is, does it exists? Well, our answer is YES in bold. It does exist, and that comes from Bolognese marquee motorcycle maker Ducati.
History
Let's rewind the clock a little bit and go in the 1950s.In 1954 Ducati brought in Fabio Taglioni engineer who used to work with Ceccato and Mondial to look after there racing programs.
After induction, Fabio designed ' Marianna, 'a 100 Gran Sport that was unveiled in 1955 on the race track. It had an overhead cam, and with the help of vertical shaft and bevel gears, it was driven.
Fabio applied the same process to 125cc twin cam and triple cam racing liveries as well.
This 125cc twin was unveiled in 1958 at Monza. This new livery proved beneficial to Ducati as it kept on winning races. However, they were challenged by MVs when it came to consistency.
The decision by Fabio to build the 125cc four was also based on Japanese rivals who had brought with them multi-cylinder technology.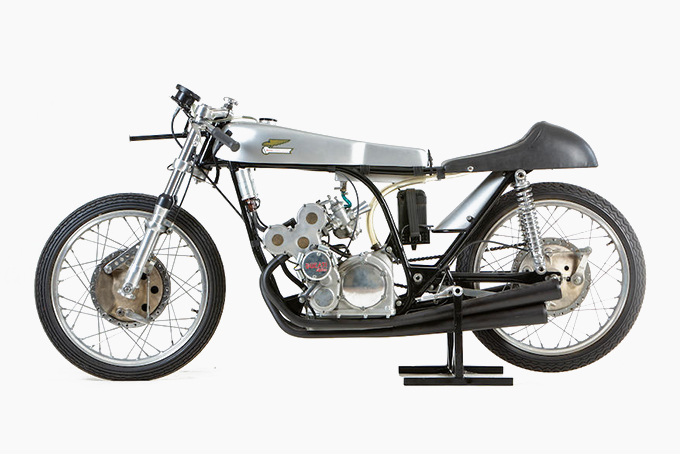 Financial Pressure
However, the picture was not rosy, and at the end of 1959, Ducati had to stop the development of 125cc work due to economic pressures.
Similarly, Honda also had a similar livery that was running for two years. To note the machine is Ducati's first four-cylinders that came with the eight-speed gearbox.
It was raced by Franco Farne, and it was successful, but the livery was never raced. However, it was displayed in motorcycle shows across Europe.
Mystery
The machine was retrieved decades later. Coincidently the engine was found in the Technical Museum in Riga, Latvia, and the frame in Yugoslavia.
Later, when the significant parts met again, Ducati 125 four was rebuilt by Giancarlo Morbidelli and his team.
Although the machine did run, however, much of the time, it was on display.
The machine accompanies documentation that consists of a selection of photographs and copies of marque-related literature (in Italian, German, and English).
This classic livery will go under the hammer in the Spring Stafford Sale and expected to get price 
£ 400,000 to 600,00 

INR 38,000,000 to 57,000,000 

US $ 520,000 to 780,000 
---
Source : Bonhams
Read More
Electric Ducati 000 Concept 
Doppelganger to launch stretch motorcycle cover
Ducati's worry increases
New Kawasaki ZX10RR
DNA concept by Audi