Event: Tokyo Motor Show. What to Expect?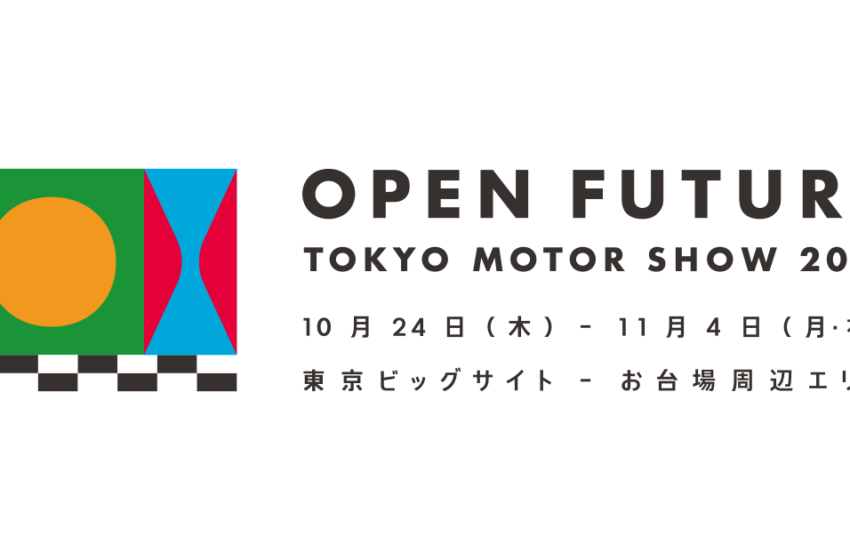 Tokyo Motor Show
The 46th Tokyo Motor Show 2019 happens to start October 24 (Thursday) through November 4 (Monday), 2019 at Tokyo Big Sight venue in the Ariake district of Tokyo's Koto-Ku.
The show is hosted by The Japan Automobile Manufacturers Association, Inc. To attract more visitors this time the show is scheduled for a long period as compared to the show that was scheduled in 2017.
Motorcycle Manufacturers 
Below are motorcycle manufacturers that are involved in the show to display their products. This the list as in July 2019.
Kawasaki

Suzuki

Honda

Yamaha
The show will also involve other manufacturers who build passenger cars, commercial vehicles, motorcycles, vehicle bodies, parts, machinery, and tools as well as mobility-related services.
The call for exhibitors opens on October 15 (Monday), 2018 and closes on January 18 (Friday), 2019. 
Below top motorcycles are expected to be seen in Tokyo Motorcycle Show.
1.Kawasaki to announce 250 ccs, 4-cylinder ZX-25R :
It was rumored that about two years ago that Kawasaki was testing ZXR250 in Indonesia having a 4 cylinder capability. It was for Indonesia and not for other countries and Kawasaki was taking trials.
Alternatively, as time passed there was a lot of information on the rumor and that rumor was turning into reality.
For May 2019. It is believed that Kawasaki will announce it in Tokyo Motor Show 2019. The bike manufactured will be in Japan but it will be for Indonesia to start with. It will have a high-performance engine, suspension, and chassis.
2.Kawasaki's next supercharger : 
We had received a piece of information that there is a hint tin of Kawasaki is building midsize Super Charger or an electric bike. We also came to know that the development of the middle-class SC was almost finished or stopped.
While there is information that there will be an announcement at EICMA, there is also information that the source has been moved to the electric system.
There was information that the development of the engine had a prospect for commercialization, but there was no news after that as Kawasaki has filed the patent.
3.Honda to launch ADV150 in Japan : 
It is officially announced in Indonesia. Currently, it is only ADV150, but maybe Tokyo Motor Show or ADV125 will also be announced per EICMA? This is expected to be part of the Tokyo Motor Show.
ADV150 (CBS): Rp33.5 million (approximately 258,500 yen)

ADV150 (ABS): 36.5 

million rupiah

 (approximately 281,600 yen)

PCX 150 (CBS): Rp26,868,000 (approx. 22,1300 yen)

PCX 150 (ABS): 31,684,000 rupiah (approximately 244,500 yen)
4.Honda Africa Twin 2020 CRF1100L : 
Below are few specs that are leaked of the upcoming 2020 Honda Africa Twin CRF1100L.
It will come in five models African Twin will have two variants ABS, DCT, and Africa Twin Adventure will have three variants ABS, DCT, D4
Dry weight: 212kg (DCT: 222kg)

Dry weight (ADV): ​​219 kg (DCT: 229 kg) (D4: 231 kg)

Displacement: 1,084cc

Horsepower: 75kw (101.97PS) / 7,500rpm

Wheelbase: 1,575mm

Car width: 960mm

Front tire: 90 / 90-21

Rear tire: 150 / 70R18

Throttle-by-wire

Traction control

Engine mode

Quick shifter (optional)

Auto cancel winker

Emergency stop signal
Attraction
During 2017 the Tokyo Motor Show attracted a total of 771,200 visitors around the globe which is huge. This year it is expected more.
Schedule and Agenda
Name of Event
The 46th Tokyo Motor Show 2019
Organizer
Japan Automobile Manufacturers Association, Inc. (JAMA)
Co-Organizers
Japan Auto Parts Industries Association (JAPIA)
Japan Auto-Body Industries Association, Inc. (JABIA)
Japan Automotive Machinery and Tool Manufacturers Association (JAMTA)
Japan Automobile Importers Association (JAIA)
Show Dates
Dates
October 24 (Thursday) – November 4 (Monday), 2019
Press Days
October 23 (Wed)
08:00-18:00
October 24 (Thu)
08:00-11:30
Official Ceremony Day*
October 24 (Thu)
11:30-18:00
Special Invitation Day /
Special Invitation Day
for Persons with Disabilities**
October 24 (Thu)
14:00-18:00
Preview Day***
October 25 (Fri)
09:00-14:00
(see note below)
General Public Days
October 25 (Fri) – November 4 (Mon)
October 25 (Fri)
14:00-20:00
Mon-Sat.
10:00-20:00
Sundays, Holiday (Nov 4)
10:00-18:00
Venue
Tokyo Big Sight
3-11-1 Ariake, Koto-ku, Tokyo
【https://www.bigsight.jp/】