News: Top 40 Bikes to see at 2019 EICMA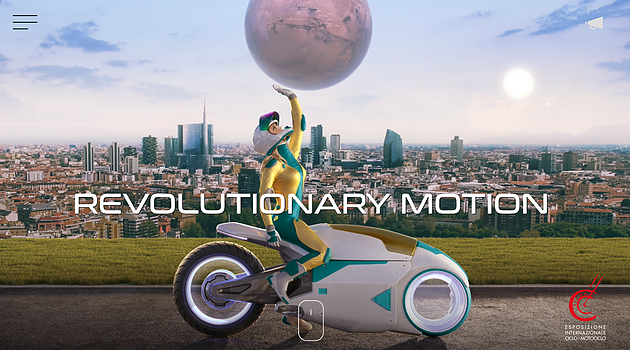 EICMA 2019 isn't far now and as the event gets closer many motorcycle manufacturers had started teasing their upcoming products, as well as few are already announced.
Our job is to provide you a manual on those bikes that you will see at EICMA 2019. Now EICMA 2019 is going to be great because we will get to see many motorcycle manufacturers bringing their competitive world-class products.
So let's start. Are you ready? Get set go.
1. Aprilia 660: Spied many times this is a game-changer for Aprilia. Aprilia showcased the concept in the last EICMA and people were quite thrilled with it. This will go head-on with Honda CBR650R and other middleweight contenders.
More information here.
2. Benelli TNT 600: Back in July 2019 the upcoming Benelli TNT 600 was spied. The upcoming model that we saw in the spied pics was sleek, stylish and more compact. The pics we see show us that the underbelly exhausts are missing so logically speaking it will get exhausts on the side plus the TNT 600 was not updated for long. The time is right for Benelli to amend the 600i . More information here.

3. BMW Concept Link: Before three years BMW's President, Stephan Schaller announced this futuristic electric scooter called Concept Link that can communicate with rider and the environment that it is surrounding. Will we able to see it in this EICMA?

4. BMW Vision DC Roadster: If we are correct BMW has put this new Roadster under tests and is expected to get the cruise range over 200km and a system that will save power due to the heat when running in Sports mode. While 0 to 100 is the fastest range.
If it has to compete with the likes of Harley Davidson's LiveWire and Kymcos concept model Supernex. It has to be fast. More information here. We had also seen BMW teasing something ahead of EICMA? Will we see DC Roadster in this EICMA?

5.BMW F850GT and F850R: This was spied back in November 2019.This will get the first 850 cc engine made by BMW with a power close to 95 hp and a small swingarm. For information on F 850 GT see here. Also a few days ago Brazilian patent for F 850 R was leaked. See more here.
6.BMW G310RR: This ambitious race variant from BMW was showcased last year in September with a carbon fiber components that BMW made in house with the help of its technical partners. This will be a single-cylinder 313 cc. In the Asian market, the G 310 R naked version is made with the help of local Indian manufacturer TVS.More information here.

7.BMW S1000XR: We got the hold of the CARB documents before few days and the documents suggest the change in 2020 S1000XR model. More information here.
8. BMW R18: Within a week this behemoth from BMW was spied twice. This is the largest capacity motorcycle engine that BMW has ever built and this will come in three variants. More information here.

9. BMW M1300GS, M1000RR and M1000XR: Recently BMW had filed a mysterious trademark called "M"." The mystery deepens about this trademark as we will have to wait and watch.
Logically speaking the R1250GS is available and M1300GS isn't. Also, there is no lower version of the K1600 6-cylinder engine. So a real question here is will this be altogether a new platform? More information here.
10. BMW 2020 Lineup: There are certain updates expected in BMW models like K1600, nine T, R1250GS, G310R, R1250RT, C650 Sport, G 310GS, S1000R, S1000RR, C650GT, F750GS, and F850GS.
11. Ducati Motard and Desert X: These two bikes were showcased in the background after the Ducati Live Stream by Ducati CEO, Claudio Domenicali and are expected to be unveiled at EICMA. More information here. Both these bikes fall under the category of Enduro and Supermoto.

12.Ducati Diavel 1260 and 1260 S: These two bikes were presented by Ducati's boss on the Ducati Live Stream recently.More information here.

13. Ducati Monster 1200 S Black: Ducati had already unveiled Monster 1200 S Black edition in September 2019 that is more inclined towards sports.More information here.

14. Ducati Multistrada 1260 Grand Tour: The new Multistrada is a good collaboration between sports and tourer that effectively gets 158 hp of power with 215 kgs of weight. More information here.

15.Ducati Scrambler 800 Dark: The Scrambler 800 Dark is new in Ducati's lineup that gets 800cc Engine, Cornering ABS, Bulb blinkers and more. More information here.

16. Ducati Streetfighter V4: This naked beast churns 208 hp of raw power and comes with 180 kgs of dry weight. Will come in two variants Standard and S. More information here. 

17. Ducati Panigale V2: The younger brother of V4 comes with twin cylinders and 155 hp of raw power that is generated by a 955 cc Superquadro engine with a dry weight of 176 kgs with a supercool power to weight ratio of 1.448 kW/kg. Amazing isn't it. More information here.

18. Ducati Panigale V4: V4 has been evolving force behind Ducati and brings new charm in this version.Ducati has made few refinements by taking into consideration many things like taking inputs/data from customers all over the world. More information on here.

19. Harley Davidson 2020 Lineup: Harley has updated its new models like Low Rider S, LiveWire, The CVO Tri Glide, Street Glide, the new Road Glide. These new Harleys will come packed with all the latest tech. More information here.
20. Honda Africa Twin CRF1100L: This new tourer from Honda made the headlines during and before the Tokyo Motor Show. The new variant gets some good tech. Honda has done a thorough homework to bring this tourer on the scene. Fuel tank capacity is increased and gets more power. Gets lighter and Honda brings a noticeable facelift to this variant. More information here.

21. Honda CBR1000RR: Spied a few days ago at Suzuka all eyes are set on this model. Honda has to do all the right things to bring this bike. We have also heard it is faster than Ducati V4 as it gets 220 Ps of power. The spied version looks more sleek and compact. With all the new tech and the patents that Honda has filed in the past, we hope to see a radical Fireblade from Honda.
22. Husqvarna Lineup: Before a couple of days the upcoming 901 Svartpilen was spied. However, we got to know that we will only see the concept and not the production version in this EICMA.
23. Indian Motorcycles 2020 Lineup: With the competition getting aggressive and as Indian has already announced the 2020 lineup. The big thing for Indian is to build this massive 1901cc engine called The Thunder Stroke 116 capable to produce 168 Nm of Torque. We will see this 116 engine in Roadmaster Dark Horse, Dark Horse Springfield, Chieftain Dark Horse, Chieftan, Chieftain Limited Edition. Plus these bikes will be equipped with another tech.
24. Italjets Dragster: Renowned Italian scooter brand Italjet Dragster will bring its much-acclaimed Dragster in three variants 125,150 and 200cc with Euro 4 engine.More information here.

25. Kawasaki Ninja 650: Kawasaki has already brought this all-new 2020 Ninja 650 while the rumors were strong that Kawasaki might discontinue Ninja 650 and put all the goodies in Ninja 400 from Ninja 650 turned out to be wrong.
The new Ninja 650 looks aggressive with front inspired from its older sibling ZX-6R and rear is as-is. There are considerable changes in the new model. More information here.
26. Kawasaki W800: The W800 offers pure control pleasure and absolute pleasure of riding big bikes that don't depend on speed and output as absolute values. The price in Japan is 1.1 million yen. It is 88,000 yen higher than STREET variant. We get to see three different variants W800 i.e Standard model, W800 Street, and W800 Cafe. More information here.
27. Kawasaki Z H2: This Supercharged Kawasaki's Puma was launched on the morning of 23rd October with 198bhp of power. Z H2 will go head-on against the like of Ducati Street Fighter V4 and M V Agusta Brutale 1000 Serie Oro.
More information here.
28. KTM 1290 Super Adventure: Spied in January 2019 and when compared with the earlier version we could see many noticeable changes among them were Split seats. For more comfortable seating positions for both rider and pillion for long hauls. Lower panels cover the engine assembly. More information here.
29.KTM 1290 Super Duke R: This was spied in European Alps back in June 2019 and KTM has also released its third teaser before few days.More information here.

30. KTM's 890 SMT: Again this was spied in August 2019.890 engine is based on current 790 engine. The current 790 is 105HP, but 890 is expected to be more than 115HP.
31. Malaguti: Bologna-based Malaguti driven by KSR Group on the eve of 90th Birthday intends to showcase two models at this EICMA.Teaser is already released.
32. Moto Guzzi LineUp: Do we see the V85TT family expand in this EICMA? With the V85TT doing very well we expect this lineup to expand. This was unveiled in EICMA 2017 and Moto Guzzi worked hard to make another remarkable achievement by reducing the longitudinal development of the new small block engine that allowed very long swingarm, for safe and intuitive riding. More information here.

33. Moto Morini's LineUp: The First teaser by Moto Morini is already launched. Moto Morini will bring the CorsaCorta 1200 cc engine, made up of the sporty CorsaroZZ and the Corsaro Z. The new teaser looks like an Adventure model or a Super Scrambler.
34. M V Agusta's LineUp: M V Agusta will showcase two important motorcycles the new Brutale 800 and Dragster RR. Both bikes are expected to get traction control and will be Euro 5/BS-6 compliant. They have already released their teaser and they will be present at stall Pad 22 Stand 148 in EICMA 2019.
35. Super Soco: In the upcoming EICMA Super Soco will unveil two new bikes 
CPx and Vx3.

Both CPx and Vx3 have near about the same features by getting the engine of 4000W, rest only speed and autonomy changes for Vx3 it is low as compared to Vx3. More information

 here

.
36.Suzuki VStrom 650: While maximum components remain the same we see the introduction of the new paint scheme i.e Gray and get other goodies like alloy wheels. More information here.
37.Suzuki V-Strom 1000: With a series of teasers in the last few days Suzuki has kept us guessing on how will it look. The teaser doesn't show much but only part of the engine that too isn't clear. However, the VStrom 1000 will be announced on November 5th, 2019. The screen is completely updated. Headlight gets a new look that is horizontal but long and it does look like LED. More information here.
38.Triumph Triple RS: After the teaser on 24th September here is 2020 Triumph Triple RS with more fun and energy. The all-new RS gets 765 ccs, Liquid-cooled, 12 valves, DOHC, in-line 3-cylinder that will churn out 21.36 BHP (90.5 kW) @11750 rpm of power with a 6-speed gearbox with assist provided by Triumph. More information here.
39. Yamaha MT03: MT-03/MT-25 entry model of the Yamaha MT Series which combines sharp and daring style and agile riding. The two bikes have a common body, each with a 320Cc/249Cc engine. More information here.
40. Yamaha MT125: Yamaha has officially announced its 2020 MT-125.Engine specs are similar to YZF-R125. 2020 MT-125 will come in three paint schemes Ice Fluo, Ice Blue and Tech Black. More information here.